357 Sqft Detached ADU in San Leandro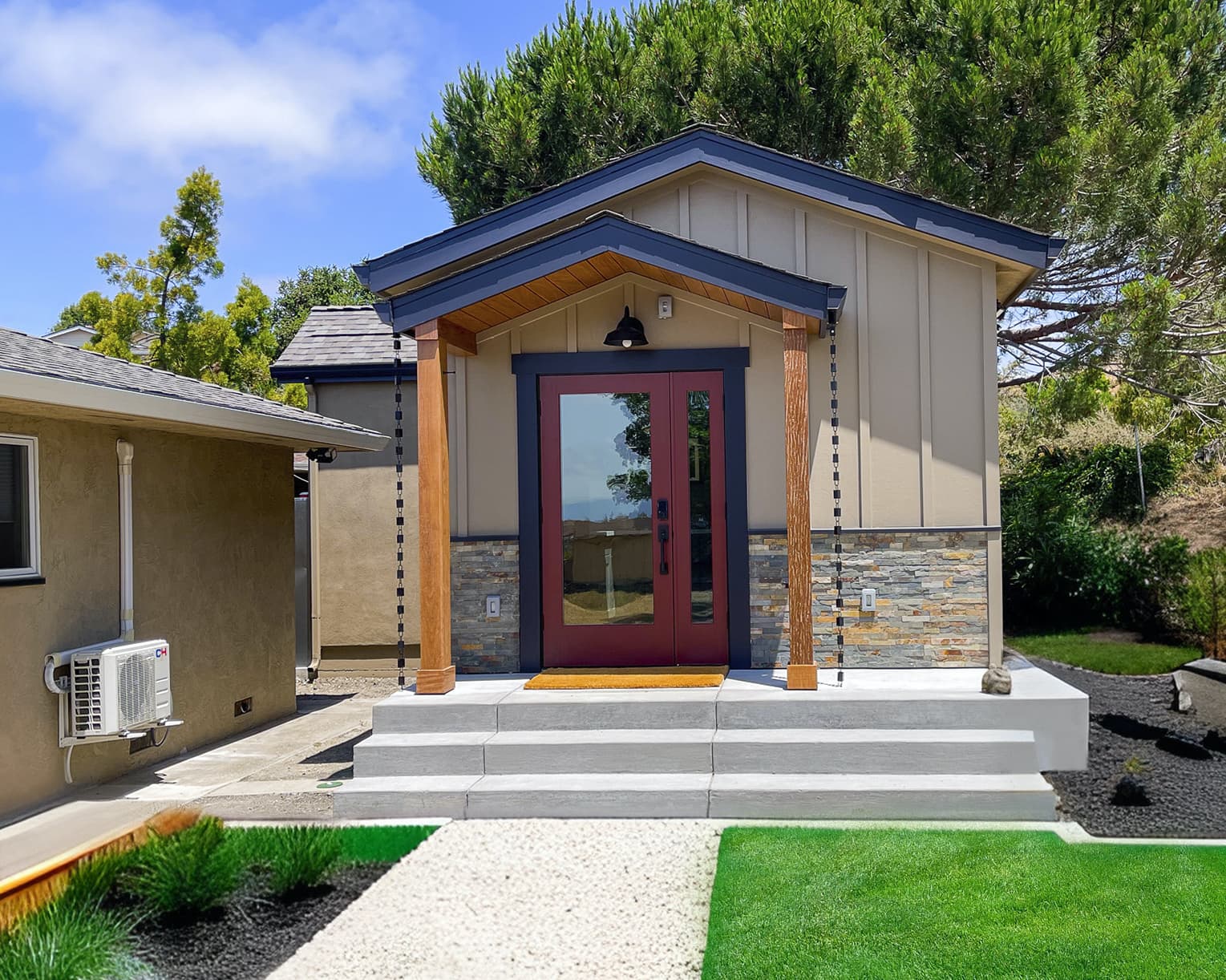 Discover Rental Income Potential with a Charming Modern Ranch-Style ADU
Explore the captivating narrative of a quaint 357-square-foot detached ADU designed not just as a provider of rental income but also as a beautiful manifestation of modern ranch-style living. This ADU, set apart from the main property, perfectly captures the appeal of great outdoors while offering a soothing retreat for your guests. Equipped with modern amenities and a functional layout, this space is perfect for hosting both short-term and long-term guests desiring comfort and privacy. Whether you offer it to family and friends, or present it as a tranquil escape to travelers, this ADU paves the way to a steady rental income.
The Homeowner's Vision Brought to Life
The ADU's exterior features a stunning porch with a unique hanging ceiling, adding a distinguishing charm. The interior is adorned with ample natural light, fostering a bright and airy ambiance that abundantly welcomes residents. Intricately placed skylights allow sunlight to pour in, while strategically elevated windows maintain privacy and offer magnificent views of rolling hills, all from the comfort of this guest sanctuary.
If the tranquility and significant rental potential of a similarly styled modern ranch-style ADU appeals to you, contact us today!
Bed

1

Bath

1

Size

357 sqft

City

San Leandro