542 Sqft Attached ADU in Redwood City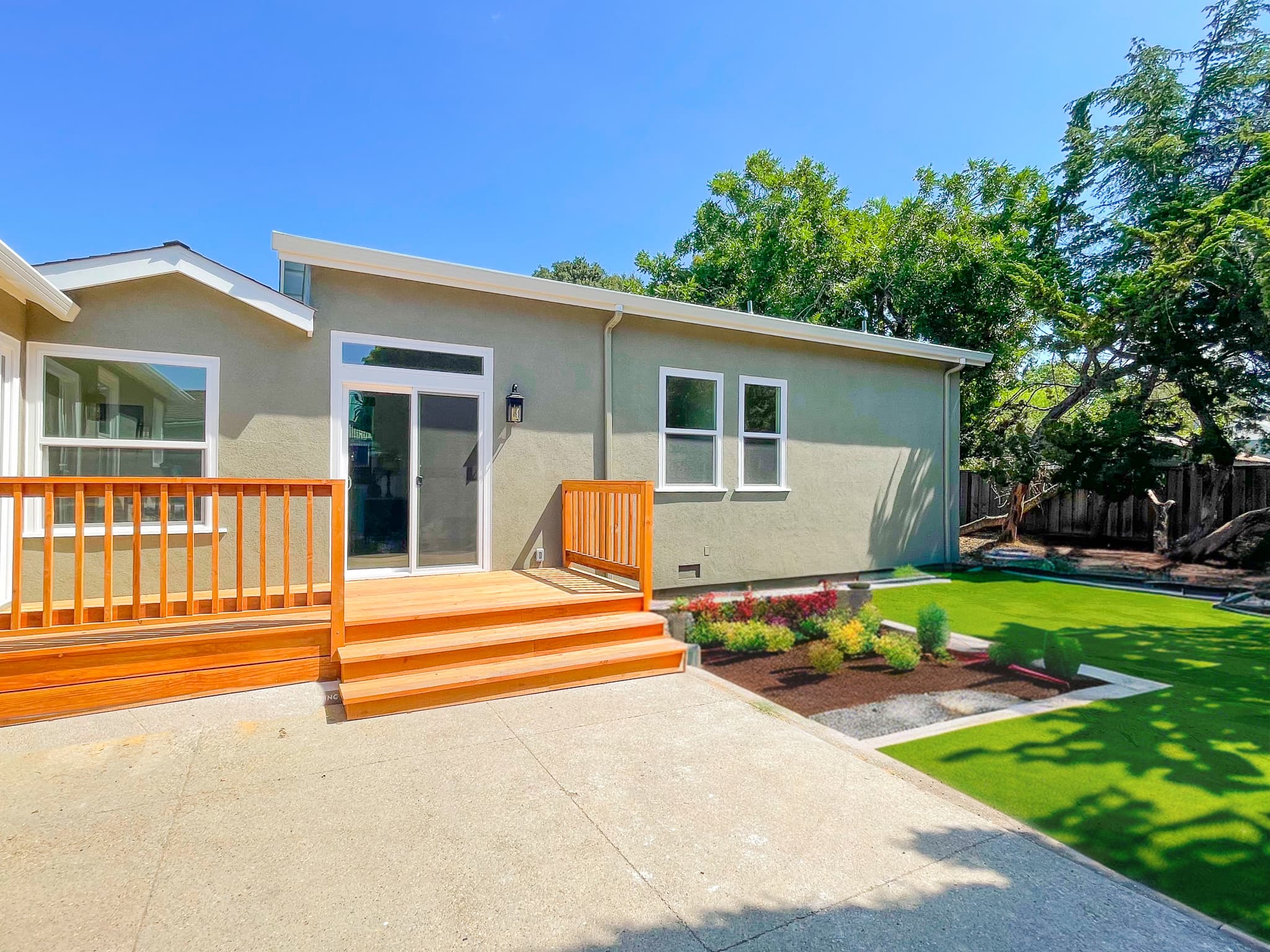 Expand, Elevate, and Enrich Your Home: The Perfect Fusion of Classic Charm and Contemporary Elegance
Are you a burgeoning family seeking the perfect balance of space, style, and serenity within your home? Discover the transformative power of our renovation and attached ADU venture that matches your every demand.
Evolving Your Living Dimensions
Our clients — a vibrant young couple blessed with a new bundle of joy, aspired to incorporate additional living space to their nest. This revamped 542 sqft ADU brilliantly blends the warmth of classic architecture with the simplicity of modern design, manifesting an exquisite living space.
Stepping into Perennial Grandeur
The ADU, characterized by traditional ranch-style comfort, offers an inviting ambiance. Its rich wooden flooring and subtle colors confer an open, bright atmosphere, effortlessly bridging interiors with the outdoors. Its contemporary edge comes in the form of a luxurious freestanding soaking tub — a centerpiece in the spacious bathroom that embodies modern elegance and offers a personal oasis of tranquility.
Embrace the transformation of your dwelling with our renovation and ADU solutions. Craft a space that blends timeless ranch-style allure with the sophistication of modern distinction. Reach out today to book a consultation and commence on your journey to manifesting your dream home.
Bed

1

Bath

1

Size

542 sqft

City

Redwood City